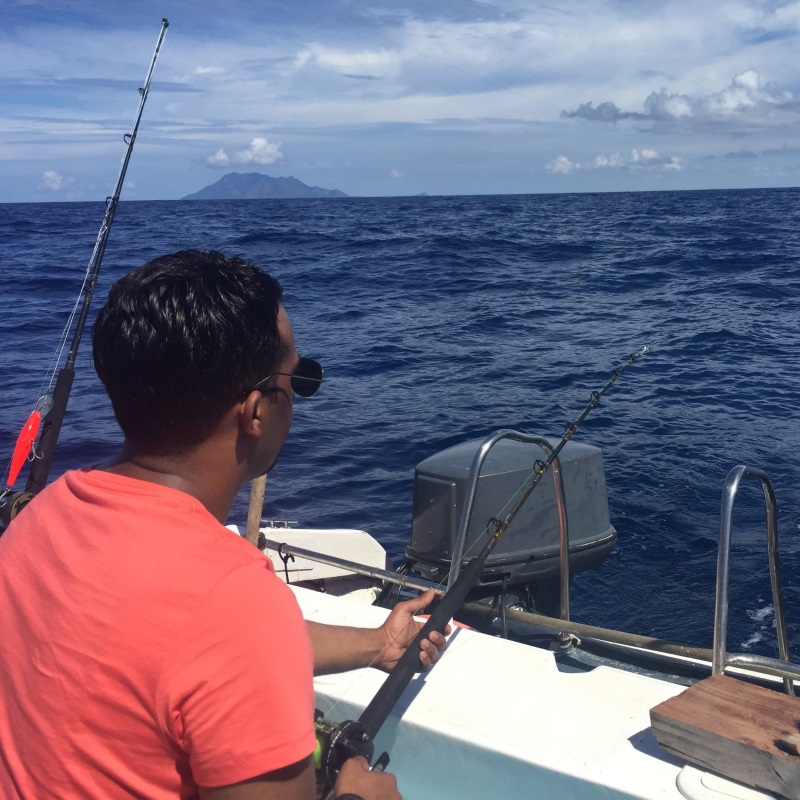 Luai E
I've taken this awesome trip on 13/12/2016. I had an exciting day trip with Jean-Paul.
He visited me in my hotel the day before the excursion, gave me a detailed description of the activities, we settled the payment and he was well organized with invoice and credit card machine and time-table.
He sent a car to pick me up on the morning and I head to the interesting beau vallon area. It was my first time to do fishing (he spent some time teaching me how to fish using different tools) guess what! I caught a small shark. Then we toured around and went to a private beach. Again he surprised me and taught me snorkeling! it was such a great day with this man. The boat-bbq was another amazing experience. I highly recommend him. Overall I had one of the best sea adventures, everything was well organized and Jean-Paul is a very entertainer. I'm writing this review as if it was yesterday. I wish him all the best.