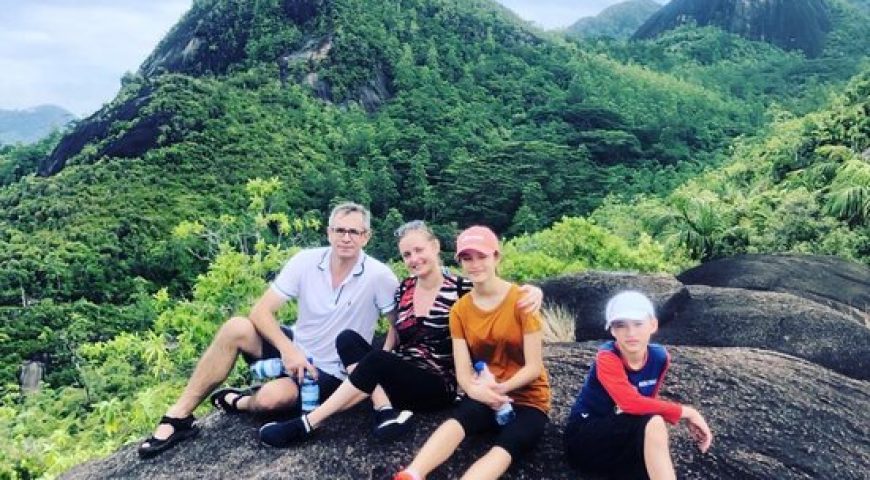 Hannes, Daiva, Bianca & Nathan Linde – UK
Thank you Jean Paul and staff!
We had an awesome experience! The kids can't stop talking about the boat trip, jumping of the boat into the sea, the snorkelling and the barbeque on the boat!
We also thoroughly enjoyed the trail to the secluded beach, getting soaked on the way there and sunshine on the way back. Loved it! Also the Mahe trip was fantastic. Buying fruit at the local market, feeding giant tortoises at the tortoise sanctuary eating BAT CURRIE at the Beach restaurant, literally on the beach with beach sand as the floor, viewing Mahé from the mountain top, brilliant. We enjoyed that it was just us on the trip and there was no "tour group" feel to it. It felt as if we were out with a friend.