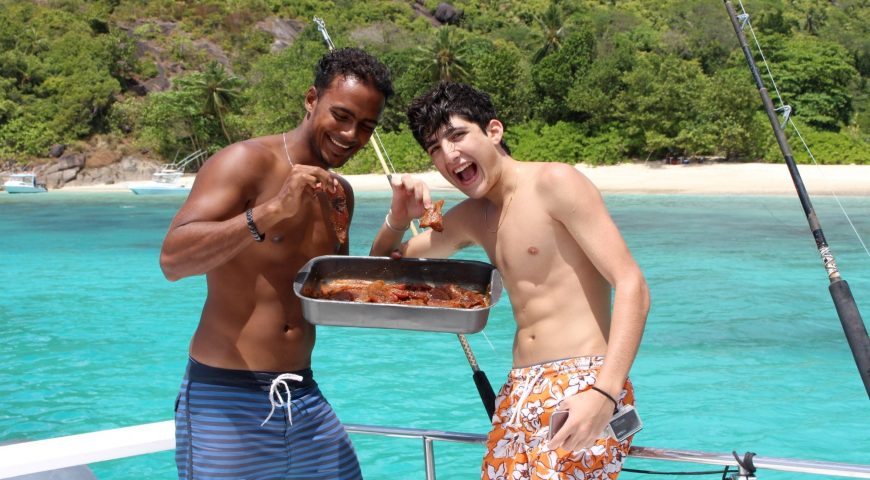 Carole H
Few months ago, by "mistake" I found Secret Seychelles in tripadvisor and decided after few mails to book a boat trip with you, I almost didn't believe that all the reviews were excellent in tripadvisor and facebook but I can declare that it's really true.
The team is professional, met us a day prior to the date we booked to explain us the plans, got in time, had a lot of patience, took us to places that really look like little peaces of paradise, we had a full fresh lunch with fishes we catched before, feeded fishes in the middle of the ocean, had snorkeling, woke on beautiful islands.
Very RECOMMANDED…
After this very special day we decided that no way to go alone all along the island and booked a trip with Jean Paul too.
JP thanks again from all of us,
Edith, Ben, Tom, Guy and Carole